What Is Prince Save Princess?
An ingenious and sophisticated puzzle game.
The game comes with a booklet where challenges are divided into four levels of difficulty. The booklet also includes solutions to make sure you are right or just for take a peek to get a hint of a solution. But do not peek too much unless you are a cheater ;-).
At the beginning of each challenge, the prince is separated and distanced from the princess. The goal is to use the building blocks you have to allow a walking path between the prince and the princess.
We have collected recommended links for you:
Aliexpress:
$27.65
$39.50
out of stock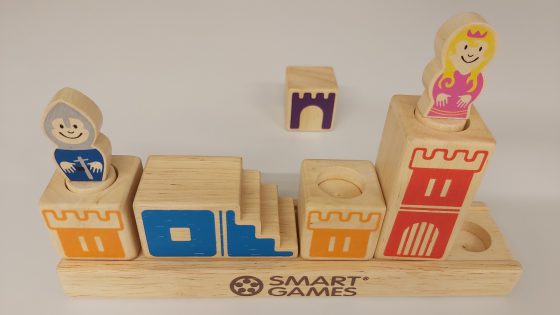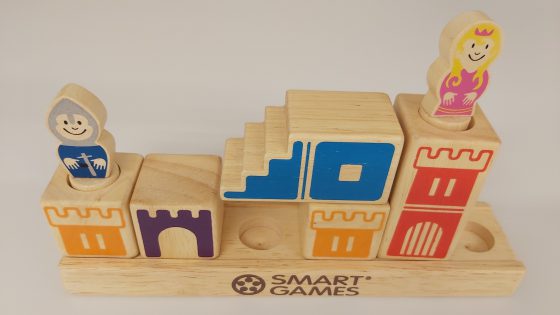 The prince save princess game is very challenging for both the child and the adult (depending on the degree of difficulty). Great as a joint game for parent and child, to think together, to give ideas to each other, to practice self-expression and most of all a fun shared experience between parent and child.
The game is suitable for one player so your kid can also play independently. (Of course you can use the solutions from the booklet if you want).
How To Play Prince Save Princess?
Choose a challenge from the challenges booklet.
Position the red and orange cubes as indicated in the challenge drawing.
Position the prince and princess according to the drawing in the challenge.
Use only the building blocks indicated at the top of the challenge drawing (all building blocks must be used exactly. No less and no more).
Place your building blocks in such a way that the prince has a walking path to the princess (the prince does not know how to jump, skip or climb but only walks normally. Note that the red and orange building blocks have holes. These holes are not an obstacle for the prince but are meant to position the prince and princess easily).
Not quite clear? Watch an instruction video we have prepared for you at the top of the page.
We have collected links for you at very cheap prices.
Please note – the game in the attached links might be in a foreign language but you do not have to worry because you do not have to read anything. The challenge booklet is completely visual (without text) and the instructions of the game are fully described here on this page. In addition, we have prepared an instructional video for the game at the beginning of the page.

The kids will love this game.
Enjoy 🙂