Rush Hour – Challenging Logic Game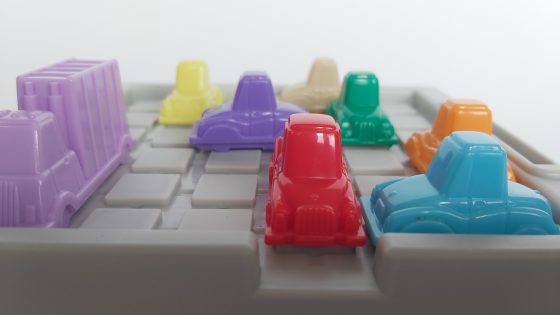 What Is Rush Hour Game?
Rusy hour game is one of the most successful thinking games. The goal is to move the cars so that the red car can get out of the parking lot.
We have collected recommended links for the rush hour game:
Aliexpress:
Game Preparation:
Choose a challenge from the variety of challenges in the game. The higher the challenge / card number, the higher the difficulty level.
Place the cars on the board according to the picture in the challenge you have chosen.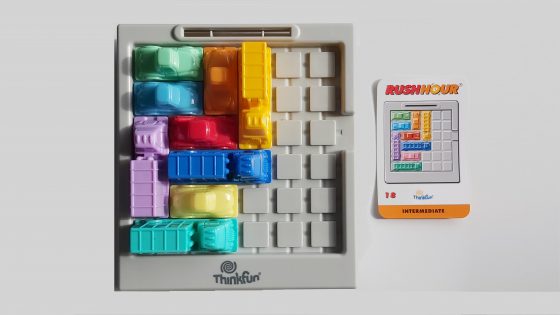 How To Play Rush Hour?
Three simple rules:
You can move any car, as many times as you want, in any order you want.
The cars can only move back and forth. Or in other words, if the vehicle is placed vertically then it can move up and down. If the vehicle is placed horizontally then it can move right and left.
It is forbidden to take the cars off the board.
How To Win Rush Hour?
The goal is to get the red car out of the parking lot.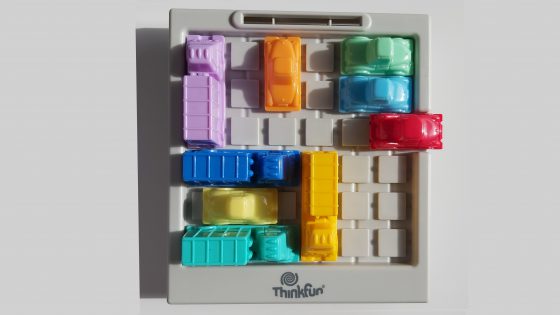 You Can't Solve A Challenge?
Do not despair. If you are unable to solve a particular challenge, the recommendation is to place the cars to the starting point and try to solve again.
You can be understood, it's not easy. Peek at the other side of the challenge card. There you will find the sequence of steps one after the other until the solution is completed.
The game is suitable for one player so that your child can also play alone, think alone and progress independently. (Of course you can watch the solution if you want to)
Of course you can always play together. It can be decided that each child plays in turn and tries to solve a different challenge.
A very challenging thinking game for both the child and the adult (depending on the degree of difficulty). Excellent as a joint game for parent and child – to think together, share ideas, practice expression and especially a fun shared experience between parent and child which is probably the most important 🙂
The game comes with challenges of varying difficulty.
The game is a bit reminiscent of the game of Chess in a way where the player has to think a few steps ahead. Great for developing your child's thinking and imagination. In addition he develops fine motor skills and dexterity.
In addition, the game personally reminds me of the old and excellent computer game – the Sokoban game.
I found a video from YouTube that actually plays the game Sokoban in my favorite version 🙂
Suitable for ages 3+