What Is Domino Train Toy?
A children's game that spectacularly illustrates what a chain reaction is.
The idea in the game is to arrange the dominoes one by one at short distances.
At the end, drop the first block that causes an amazing chain reaction.
We have collected recommended links for you:
Aliexpress:
$19.59
$27.98
out of stock
The game teaches and demonstrates to children what a chain reaction is – a sequence of reactions so that the product of one reaction causes another reaction and so on.
The game encourages the child to think, plan and develop fine motor skills.
The game has managed to reinvent itself thanks to modern versions that include special and great accessories that drive the kids crazy (crazy in a good way).
I Know That, It's A Domino Rally
In fact, the domino train game is similar to the familiar and beloved game for children – Domino Rally. But you won't believe with what innovations it comes. And as for the price, much cheaper.
The downside that could be said about the game until a few years ago is that it takes a lot of patience to put up all the dominoes. And who did not have that unfortunate moment that the tip of the little finger in the foot accidentally touched one of the dominoes and oops … you have to start all over again.
Today, one of the game's standout accessories is a motorized vehicle that can place the dominoes one after the other at short and fixed distances automatically while being able to steer to the right or left to allow for straight and rounded sequences.
From now on, the process of arranging dominoes will be for you a pleasant, fast and simple experience.
The train plays music when it is running.
Requires a pair of AA batteries.
How To Play Domino Train Toy?
Load the cartridge with dominoes (manually).
Attach the cartridge to the train.
Press the power switch.
Adjust the steering wheel as needed to obtain the desired structure.
Add the various accessories.
Drop the first domino block.
Enjoy an amazing show of dominoes falling one after the other.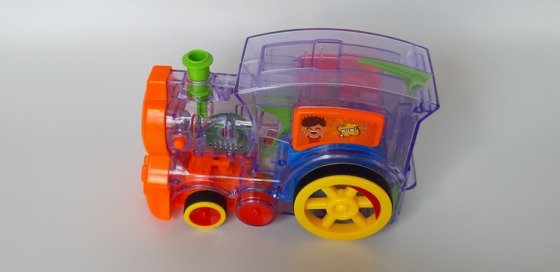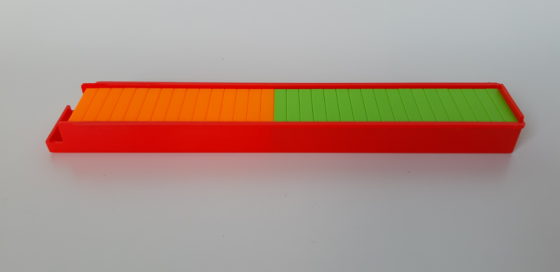 New accessories have been added recently – see attached links at the top of the page. The accessories add a lot of fun to the game and a need for thinking and planning.
The children (and also the adults) get excited for the magical moment when the child drops the first domino block that drops the second one that drops the third and so on until the last domino block.
Hearing the kids make a big WOW sound is always fun 🙂
There are different versions of the game. The difference is reflected in the amount of dominoes and accessories.
Ages 4+